Business To Buy
Investment Opportunity
Independence, Missouri
A new electromagnetic vortex air cleaning technology reduces radon and hundreds of contaminants, including COVID19 and other airborne pathogens. Radon is found on every continent, and in every country, and is more radioactive than radium and plutonium combined. One gram of radon emits over 110,000 times the high energy alpha particles as compared to one gram of radium. Inhaled radon enters the blood stream becoming more than 1000 times as deadly as the same volume of weapons grade plutonium outside the body. Damage from radon has been linked to Alzheimer's, Parkinson's, Multiple Sclerosis, male infertility, leukemia, cataracts, and more.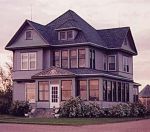 Financials

Price: $0
Gross Income: $0
Cash Flow: $0
FFE: $0
Inventory: $0
Real Estate Value: $0




About the Business

Office Reference ID: #12-237
Year Established: 0
Financing:
Training:
Facilities:
Competition: This is a new technology built on multiple laboratory discoveries during bench testing. Currently, "radon mitigation" is a separate industry operating independently from HVAC and consumer air cleaning products. Activated charcoal air filtration will reduce radon gas. However, this technology is so costly, it is not a feasible remedy for the public at large. The waste stream from radon carbon filtration would become a radioactive hazardous waste, and disposal costs would be prohibitive. Rather than competing with the present radon mitigation technology, Leapfrog is proposed as a supplemental technology to help lower indoor radon levels. EPA has published the fact that reducing indoor radon below 2.0 pCi/L is difficult with industry "Best Practices." Leapfrog® extraction will provide a natural pathway to exhaust radon and other indoor air contaminants before those contaminants contact occupants, filters, and mechanical equipment. This will extend both air filter life, and mechanical equipment life, while reducing radon presence in ventilated spaces. This will improve occupant health and comfort, reduce radon gas exposure, and reduce electrical energy costs to push air through clogging filters. This places LEAPFROG in the indoor air quality consumer product market space with few competitors claiming to remove radon gas.
Growth: The $100 Billion+ air filtration market supports nearly all residential, commercial, and industrial real estate. Radon health hazards have gained broad medical and scientific support with extensive research investments in this century. Growing awareness of the direct link between radon exposure and dementia, in edition to exstablished lung cancer, Parkinson's disease, and Multiple Sclerosis, will provide long term growth and demand for LEAPFROG® air cleaning benefits. There is significant potential that the broad risks related to radon will drive regulatory requirements for LEAPFROG® technologies in occupied buildings and work spaces.

Business Listed By

Name: Roy Huffman
Company: First National Business Corporation

Phone: (866) 800-0990



The information in this listing has been provided by the business seller or representative stated above. BusinessToBuy.Net has no stake in the sale of this business, has not verified the accuracy, completeness, and assumes no responsibility for this advertisement. Read our Terms and Conditions for more information.
Business Listings by: Roy Huffman
| | | | | | |
| --- | --- | --- | --- | --- | --- |
| Photo | Listing Title | City | State | Price | Cash Flow |
| | This Grass is Greener, Small Company with Clean Books | Broward County | Florida | $150,000 | $65,000 |
| | Laundromat for Sale | Springfield | Missouri | $499,000 | $128,000 |
| | Profitable Landscaping Company | Coconut Creek | Florida | $175,000 | $74,518 |
| | Design your Profits | Palm Beach County | Florida | $215,000 | $127,000 |
| | Full-service Civil Engineering and Surveying Firm | Not Disclosed | Oklahoma | $1,150,000 | $254,238 |
| | Established Sandwich Shop | St Louis | Missouri | $290,000 | $46,680 |
| | Neighborhood Bar & Grill | Kansas City | Missouri | $253,000 | $49,665 |
| | Plumb Your Way to Profit | Not Disclosed | Florida | $1,800,000 | $0 |
| | Dive your way into Profits | N/A | Florida | $575,000 | $225,000 |
| | Full-line Hardware Store | Whitewater | Wisconsin | $625,000 | $113,587 |
| | Well established Scientific/Environmental/Labware device manufacturing facility | Not Disclosed | South Carolina | $2,600,000 | $380,908 |
| | Home-based Mobile Kiosk Concession Business | Not Disclosed | South Carolina | $80,000 | $38,364 |
| | 3.25 Acres in Joplin, MO | Joplin | Missouri | $595,000 | $0 |
| | Pump Up Your Profit | Palm Beach County | Florida | $350,000 | $140,000 |
| | Highly Profitable Restaurant and Pub for Sale | Jackson County | Missouri | $291,000 | $117,768 |
| | Car Wash with Large Amount of Land | Spencer | Oklahoma | $150,000 | $0 |
| | Well-established Tree Service Company | Not Disclosed | Florida | $175,000 | $107,408 |
| | Pave and Remodel Your Way to Success | Not Disclosed | Florida | $1,250,000 | $532,757 |
| | 20-Year Established Appliance Repair & AC Company | Miami-Dade County | Florida | $550,000 | $222,250 |
| | Clean Books, Clean Profits | Miami- Dade County | Florida | $500,000 | $200,000 |
| | Established Auto Repair Shop | Edmond | Oklahoma | $1,750,000 | $224,011 |
| | Quick Lube/ Repair Shop Now Available | Not Disclosed | Missouri | $289,000 | $0 |
| | Specialty Toy and Gift Store | Not Disclosed | Missouri | $29,000 | $0 |
| | Bar and Grill with Real Estate for Sale | Sugar Creek | Missouri | $399,000 | $0 |
| | Smoothie Shop – Focused on Health | Overland Park | Kansas | $119,000 | $57,597 |
| | Long-Established Plumbing & Mechanical Contractor | Not Disclosed | Ohio | $689,000 | $189,000 |
| | Investment Opportunity | Independence | Missouri | $0 | $0 |
| | #1 Rated Mediterranean Restaurant for Sale | Oklahoma city | Oklahoma | $2,300,000 | $263,315 |
| | Turn Key Hardware Store | Not Disclosed | Kansas | $1,750,000 | $400,000 |
| | New Farm Equipment and Supply Store | Fresno | California | $383,112 | $0 |
| | Well-established Italian Restaurant | Oklahoma City | Oklahoma | $250,000 | $102,343 |
| | Turnkey Specialized Fitness Center | Not Disclosed | Missouri | $150,000 | $65,000 |
| | Profitable Concrete Manufacturing Company | Not Disclosed | Missouri | $1,499,000 | $198,000 |
| | Established Convenience Store with Great Location | Raytown | Missouri | $65,000 | $0 |
| | A Whale of an Opportunity | Not Disclosed | Florida | $16,500,000 | $1,900,000 |
| | Office Furniture & Design Business with Real Estate | Not Disclosed | Missouri | $225,000 | $138,528 |
| | Iconic Pizza Destination in South Florida | Not Disclosed | Florida | $365,000 | $180,000 |
| | Great Small-town Motel Near Major Attractions | Hermitage | Missouri | $1,100,000 | $117,106 |
| | Well established 50 plus year old Full Service Gas Station. | Not Available | South Carolina | $1,050,000 | $304,006 |
| | Welding Tool Repair Shop Now Available | Not Available | Kansas | $125,000 | $49,999 |
| | Moving & Storage Company | Miami-Dade County | Florida | $185,000 | $70,580 |
| | Profitable Coin Laundry with Shopping Center | Kansas City | Missouri | $400,000 | $42,783 |
| | Brake in the Cash | Davie | Florida | $1,000,000 | $260,000 |
| | Cool Profits | Hollywood | Florida | $250,000 | $92,685 |
| | Turnkey Plumbing and HVAC Business | Oklahoma city | Oklahoma | $800,000 | $240,422 |
| | Artistry By the Sea | Not Disclosed | Florida | $170,000 | $60,000 |
| | Whistle Stop Cafe | Osawatomie | Kansas | $250,000 | $0 |
| | Multi-unit Subway Franchise for Sale | Kansas City | Missouri | $297,000 | $0 |
| | Don't Miss this Window of Opportunity | Palm Beach County | Florida | $900,000 | $300,000 |
| | Well Established Property and Casualty Insurance Agency for Sale | Greene County | Missouri | $345,000 | $54,490 |
| | Profitable Hardware Store | Not Disclosed | Colorado | $600,000 | $150,000 |
| | Well Established Florist/ Gift shop in Southern Missouri | N/A | Missouri | $349,500 | $85,807 |
| | Print your Growth | Not Disclosed | Florida | $175,000 | $78,000 |