Business To Buy
Pump Up Your Profit
Palm Beach County, Florida
30+ years established pillar of the community, state of the art, newly renovated, elite fitness club. Was rated among the top 50 health clubs in the ENTIRE country! This family-centered club has spared no expense in equipment or class. Top of the line trainers, a half a million dollars' worth of equipment, specialized yoga and cycle room, AND outside CrossFit-Ozone gym all within a 13,500 sq ft facility serving to 2,500 members and growing! For families there's an excellent day care facility available. Don't miss out on this opportunity!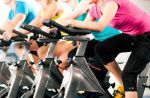 Financials

Price: $350,000
Gross Income: $1,062,373
Cash Flow: $140,000
FFE: $556,940
Inventory: $3,000
Real Estate Value: $0




About the Business

Office Reference ID: #02-040
Year Established: 1988
Financing: Seller may consider some seller financing for a qualified buyer.
Training: Seller will train buyer to operate the business for successful transition.
Facilities: Top city in Palm Beach County.
Competition: As a family-based fitness club it is outside of some of its competition because of its unique qualities.
Growth: A new buyer has the foundation laid and expansion is inevitable. New energy and new leadership will take this business to the next level.

Business Listed By

Name: Roy Huffman
Company: First National Business Corporation

Phone: (866) 800-0990



The information in this listing has been provided by the business seller or representative stated above. BusinessToBuy.Net has no stake in the sale of this business, has not verified the accuracy, completeness, and assumes no responsibility for this advertisement. Read our Terms and Conditions for more information.
Business Listings by: Roy Huffman
| | | | | | |
| --- | --- | --- | --- | --- | --- |
| Photo | Listing Title | City | State | Price | Cash Flow |
| | This Grass is Greener, Small Company with Clean Books | Broward County | Florida | $150,000 | $65,000 |
| | Laundromat for Sale | Springfield | Missouri | $499,000 | $128,000 |
| | Profitable Landscaping Company | Coconut Creek | Florida | $175,000 | $74,518 |
| | Design your Profits | Palm Beach County | Florida | $215,000 | $127,000 |
| | Full-service Civil Engineering and Surveying Firm | Not Disclosed | Oklahoma | $1,150,000 | $254,238 |
| | Established Sandwich Shop | St Louis | Missouri | $290,000 | $46,680 |
| | Neighborhood Bar & Grill | Kansas City | Missouri | $253,000 | $49,665 |
| | Plumb Your Way to Profit | Not Disclosed | Florida | $1,800,000 | $0 |
| | Dive your way into Profits | N/A | Florida | $575,000 | $225,000 |
| | Full-line Hardware Store | Whitewater | Wisconsin | $625,000 | $113,587 |
| | Well established Scientific/Environmental/Labware device manufacturing facility | Not Disclosed | South Carolina | $2,600,000 | $380,908 |
| | Home-based Mobile Kiosk Concession Business | Not Disclosed | South Carolina | $80,000 | $38,364 |
| | 3.25 Acres in Joplin, MO | Joplin | Missouri | $595,000 | $0 |
| | Pump Up Your Profit | Palm Beach County | Florida | $350,000 | $140,000 |
| | Highly Profitable Restaurant and Pub for Sale | Jackson County | Missouri | $291,000 | $117,768 |
| | Car Wash with Large Amount of Land | Spencer | Oklahoma | $150,000 | $0 |
| | Well-established Tree Service Company | Not Disclosed | Florida | $175,000 | $107,408 |
| | Pave and Remodel Your Way to Success | Not Disclosed | Florida | $1,250,000 | $532,757 |
| | 20-Year Established Appliance Repair & AC Company | Miami-Dade County | Florida | $550,000 | $222,250 |
| | Clean Books, Clean Profits | Miami- Dade County | Florida | $500,000 | $200,000 |
| | Established Auto Repair Shop | Edmond | Oklahoma | $1,750,000 | $224,011 |
| | Quick Lube/ Repair Shop Now Available | Not Disclosed | Missouri | $289,000 | $0 |
| | Specialty Toy and Gift Store | Not Disclosed | Missouri | $29,000 | $0 |
| | Bar and Grill with Real Estate for Sale | Sugar Creek | Missouri | $399,000 | $0 |
| | Smoothie Shop – Focused on Health | Overland Park | Kansas | $119,000 | $57,597 |
| | Long-Established Plumbing & Mechanical Contractor | Not Disclosed | Ohio | $689,000 | $189,000 |
| | Investment Opportunity | Independence | Missouri | $0 | $0 |
| | #1 Rated Mediterranean Restaurant for Sale | Oklahoma city | Oklahoma | $2,300,000 | $263,315 |
| | Turn Key Hardware Store | Not Disclosed | Kansas | $1,750,000 | $400,000 |
| | New Farm Equipment and Supply Store | Fresno | California | $383,112 | $0 |
| | Well-established Italian Restaurant | Oklahoma City | Oklahoma | $250,000 | $102,343 |
| | Turnkey Specialized Fitness Center | Not Disclosed | Missouri | $150,000 | $65,000 |
| | Profitable Concrete Manufacturing Company | Not Disclosed | Missouri | $1,499,000 | $198,000 |
| | Established Convenience Store with Great Location | Raytown | Missouri | $65,000 | $0 |
| | A Whale of an Opportunity | Not Disclosed | Florida | $16,500,000 | $1,900,000 |
| | Office Furniture & Design Business with Real Estate | Not Disclosed | Missouri | $225,000 | $138,528 |
| | Iconic Pizza Destination in South Florida | Not Disclosed | Florida | $365,000 | $180,000 |
| | Great Small-town Motel Near Major Attractions | Hermitage | Missouri | $1,100,000 | $117,106 |
| | Well established 50 plus year old Full Service Gas Station. | Not Available | South Carolina | $1,050,000 | $304,006 |
| | Welding Tool Repair Shop Now Available | Not Available | Kansas | $125,000 | $49,999 |
| | Moving & Storage Company | Miami-Dade County | Florida | $185,000 | $70,580 |
| | Profitable Coin Laundry with Shopping Center | Kansas City | Missouri | $400,000 | $42,783 |
| | Brake in the Cash | Davie | Florida | $1,000,000 | $260,000 |
| | Cool Profits | Hollywood | Florida | $250,000 | $92,685 |
| | Turnkey Plumbing and HVAC Business | Oklahoma city | Oklahoma | $800,000 | $240,422 |
| | Artistry By the Sea | Not Disclosed | Florida | $170,000 | $60,000 |
| | Whistle Stop Cafe | Osawatomie | Kansas | $250,000 | $0 |
| | Multi-unit Subway Franchise for Sale | Kansas City | Missouri | $297,000 | $0 |
| | Don't Miss this Window of Opportunity | Palm Beach County | Florida | $900,000 | $300,000 |
| | Well Established Property and Casualty Insurance Agency for Sale | Greene County | Missouri | $345,000 | $54,490 |
| | Profitable Hardware Store | Not Disclosed | Colorado | $600,000 | $150,000 |
| | Well Established Florist/ Gift shop in Southern Missouri | N/A | Missouri | $349,500 | $85,807 |
| | Print your Growth | Not Disclosed | Florida | $175,000 | $78,000 |