Business To Buy
Ergonomic Pen & Stylus Product with Patent!
, Nevada
Space Quill Pen Company's 2016 Patent for its Ergonomic Pen and Stylus Design awaits Scaling and World-Wide Distribution by future owner. Engineering proven; Patent Obtained in 2016! Writer's Cramp-No More! Engineer Seller ready to hand-off all rights, title & interest to Buyer with scaling/distribution abilities.

Includes existing inventory, manufacturing molds and all design/production materials, and smooth Seller hand-off/small batch continued production as warranted. Great Potential Add-On Product Existing Distributors; can add logos! Real Opportunity for Buyer with 21st Century Marketing Skills to Write this Business Up!

Please refer to Listing ID: SF1052 when inquiring about this advent.

Contact us at: 415.227.4411 X301 or 415.930.4013

Thank you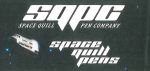 Financials

Price: $189,000
Gross Income: $0
Cash Flow: $0
FFE: $0
Inventory: $2,500
Real Estate Value: $0




About the Business

Office Reference ID: #SF1052
Year Established: 2010
Financing: $89,000 7% 60 Mos with $100,000 Down Payment
Training:
Facilities:
Competition:
Growth:

Business Listed By

Name: Michael Floorman
Company: BTI Group / Business Team

Phone: 408-246-1102



The information in this listing has been provided by the business seller or representative stated above. BusinessToBuy.Net has no stake in the sale of this business, has not verified the accuracy, completeness, and assumes no responsibility for this advertisement. Read our Terms and Conditions for more information.
Business Listings by: Michael Floorman
| | | | | | |
| --- | --- | --- | --- | --- | --- |
| Photo | Listing Title | City | State | Price | Cash Flow |
| | Major Acoustic Tile Distributor | Not Disclosed | California | $499,900 | $191,108 |
| | Former Chevron Extra mile with property | Northern California | California | $1,750,000 | $245,000 |
| | RESTAURANT & BAR w/$1.4MM SALES - LONG LEASE | South Bay of Silicon Valley | California | $650,000 | $233 |
| | Concrete Construction Company For Sale | Bay Area | California | $450,000 | $101,904 |
| | Exceptional high visibility / traffic location | Bay Area | California | $94,500 | $82,242 |
| | Exceptional high visibility / traffic location | Bay Area | California | $24,900 | $0 |
| | Chevron Extra mile with property | Bay Area | California | $2,200,000 | $207,813 |
| | Preschool with infant care, before and after school | Bay Area | California | $1,399,000 | $24,814 |
| | Marin County Arborist | | California | $154,000 | $63,894 |
| | Jewelry Store in Busy Shopping Center | Bay Area | California | $55,000 | $42,875 |
| | Breakfast & Lunch Restaurant - SDE $130,000!!! | Placer County | California | $249,000 | $133,674 |
| | Five Star Electrical Engineering Service | Peninsula of Silicon Valley | California | $180,000 | $278,475 |
| | Six Figure Income with Summers Off !!! | Northern California | California | $219,000 | $125,601 |
| | N Calif Steakhouse | Angels Camp | California | $250,000 | $64,194 |
| | Vacuum/Process Equipment INVENTORY/Supplier | | California | $399,000 | $0 |
| | Wedding production, Planning and flowers | Fremont | California | $115,000 | $0 |
| | Established Auto Repair Center | Not Disclosed | California | $395,000 | $130,000 |
| | Auto Repair, Motivated Retiring Owner | Bay Area | California | $125,000 | $76,423 |
| | Public Auto Auction | Bay Area | California | $1,500,000 | $337,705 |
| | Auto Repair Franchise Run Absentee | Not Disclosed | California | $120,000 | $101,708 |
| | Profitable sign business ready for growth | Northern California | California | $99,500 | $57,302 |
| | Chevron Station with food mart | Bay Area | California | $2,900,000 | $235,754 |
| | Wholesale Cabinet Distributor | Bay Area | California | $150,000 | $0 |
| | Large Preschool/Daycare Center-Upscale Community | Alameda County | California | $425 | $0 |
| | Sign installation and manufacture | Northern California | California | $195,000 | $179,501 |
| | Free Standing Diner - Sales of $100K+ a Month | not disclosed | California | $450,000 | $177,499 |
| | Profitable Transportation Company | Los Angeles County | California | $2,800,000 | $668,875 |
| | Painting Service business in Sonoma | Sonoma | California | $85,000 | $119,000 |
| | Profitable Parking Lot Maintenance Company | | California | $179,000 | $79,130 |
| | Shoes & Accessories | | California | $119,000 | $41,230 |
| | Neighborhood Cafe with Full-Kitchen | Northern California | California | $149,000 | $55,344 |
| | Electronic Manufacturing Service | San Jose | California | $0 | $0 |
| | Bait Shop with growth potential | Not Disclosed | California | $357,667 | $53,048 |
| | Established, Successful Landscape Contractor | Yolo County | California | $395,000 | $428,740 |
| | Food Manuf. in Sonoma $1.5 Revenue - Price Reduced | Sonoma County | California | $990,000 | $0 |
| | Dog Daycare / Boarding and Walking Service | San Francisco | California | $365,000 | $335,345 |
| | $200K SDE on $4M Sales! Floral Import/Distributor | | California | $899,000 | $195,620 |
| | Market-Dominant Monthly Hispanic Advertiser + Web! | | California | $489,000 | $196,719 |
| | Art School (currently Part Time) | | California | $169,000 | $0 |
| | Glass & Screen Center - SBA Pre- App | San Jose | California | $895,000 | $370,624 |
| | Landscape Services-$369K adjusted net! | Northern California | California | $1,300,000 | $369,673 |
| | Busy, Reputable, Independent Auto Repair Shop | Placerville | California | $249,000 | $108,914 |
| | Restaurant Brewery with $839K SDE | SF Bay Area | California | $2,800,000 | $838,925 |
| | Profitable CPA Firm | Bay Area | California | $395,000 | $95,003 |
| | Deli Franchise in Top Location | San Jose | California | $295,000 | $98,388 |
| | Mojo Burger Willow Glen | San Jose | California | $179,000 | $9,852 |
| | High Quality In-House Printer | | California | $950,000 | $425,138 |
| | Profitable S.F. Hair Salon In Presidio Heights! | | California | $99,000 | $118,088 |
| | Motivated Seller - Priced at 1.7X SDE | | California | $130,000 | $76,686 |
| | Established Window Covering Business | Northern California | California | $2,395,000 | $506,003 |
| | Supermarket in East Bay (great lease) | Oakland | California | $228,000 | $0 |
| | Gas Station & Market & Real Estate on 33K sqft lot | Monterey County | California | $1,100,000 | $0 |
| | Coding Bootcamp in a Box | | California | $75,000 | $0 |
| | Painting Service business in Sonoma | Sonoma | California | $85,000 | $88,354 |
| | MEAT WHOLESALER - $25MM REVENUE | Northern California | California | $0 | $1,623,947 |
| | Commercial Printer | Northern California | California | $429,500 | $0 |
| | PATENTED PRODUCT SOLD IN WALMART | South Bay Area | California | $0 | $0 |
| | Beauty Salon in Walnut Creek | Walnut Creek | California | $45,000 | $0 |
| | Supermarket in Alameda County for Sale | Not Disclosed | California | $200,000 | $0 |
| | Mobile Commercial/Fleet Vehicle Maintenance/Mgmt. | Northern California | California | $1,800,000 | $418,099 |
| | Custom Glass Installation | SF Bay Area | California | $800,000 | $416,000 |
| | .Gas Station, Convenience Store with Real Estate | Monterey | California | $1,380,000 | $147,000 |
| | Tire Store Franchise | SF Bay Area | California | $629,000 | $404,529 |
| | ABSENTEE FAST FOOD BIZ - OAKRIDGE MALL | South Bay of Silicon Valley | California | $150,000 | $48,411 |
| | East Bay Day Spa / Hair Salon | | California | $278,000 | $0 |
| | Great North Beach location-B & W | Northern California | California | $110,000 | $0 |
| | State Accredited Environmental Testing Laboratory | East Bay of Silicon Valley | California | $440,000 | $110,065 |
| | Carburetor Rebuilding Business | Not Disclosed | California | $0 | $0 |
| | Buy Gold, Silver, Platinum and Coins | Northern California | California | $33,000 | $0 |
| | Highly profitable sports restaurant and bar | Not Disclosed | California | $129,900 | $70,104 |
| | Commercial Piping & HVAC Maintenance | San Jose | California | $1,800,000 | $808,631 |
| | 20 acres sized vineyard in Sonoma for sale! | Not Disclosed | California | $8,900,000 | $0 |
| | Eyelashes Salons two for one Sale | San Francisco | California | $325,000 | $212,145 |
| | 4,900 Sq Ft Gym and Fitness Center | Northern California | California | $199,000 | $75,091 |
| | Concrete designer and builder,increasing cash flow | San Juan Bautista | California | $339,000 | $235,003 |
| | Retail space in heavy traffic mall | Northern California | California | $65,000 | $0 |
| | Very protfitable, high output auto repair shop | Bay Area | California | $699,900 | $319,693 |
| | Retail Shoes and Accessories- Great SF Location | San Francisco County | California | $280,000 | $59,745 |
| | SOUTH BAY MAILBOX & SHIPPING BUSINESS | South Bay, Santa Clara County | California | $135,000 | $63,341 |
| | Landscape Gard./Home Based/SDE:$100K+/Sales:$600K | San Francisco | California | $199,000 | $118,558 |
| | Auto Repair Shop Available | Sacramento County | California | $190,000 | $94,686 |
| | Spacious & Thriving Family Run Restaurant in SOMA | | California | $139,000 | $58,104 |
| | RESTAURANT & BAR 1.4MM SALES - LONG LEASE | Northern California - South Bay location | California | $650,000 | $249,525 |
| | Very Exclusive Construction Supplier | Contra Costa County | California | $1,400,000 | $602,574 |
| | Commercial Sedan & Limousine Service | Santa Cruz | California | $599,000 | $228,449 |
| | Picture Framing Co - Prime Location - Profitable | South Bay | California | $8,393 | $93,212 |
| | Top Preschool in San Francisco | San Francisco | California | $550 | $0 |
| | Packaged Food Manufacturing & Distribution | Northern California | California | $695 | $0 |
| | Very Profitable Interpretation Service Company | | California | $1,800,000 | $1,249,278 |
| | BBQ & Grilling School (As seen on PBS) | | California | $55,000 | $36,144 |
| | City Based Translation Business | | California | $179,000 | $68,583 |
| | Absentee Run, Profitable Auto Repair Shop | Carmichael | California | $90,000 | $60,460 |
| | Designer, Importer and Distributer of Artisan Tile | | California | $400,000 | $99,235 |
| | Tour Company w/ $6M+ Sales and $700k+ SDE | Northern California | California | $0 | $321,593 |
| | Name Brand Bakery - Price Reduced | | California | $349,000 | $0 |
| | Interior Design Studio with steady cash flow | Monterey | California | $195,000 | $71,746 |
| | Fully Equipped Automotive Center - Great Location | Ease Bay of San Francisco Bay Area | California | $392,500 | $157,955 |
| | Independent discount store - $100k Inv included | Newark | California | $115,000 | $0 |
| | Best-of-Breed Fleet/Commercial Truck Body & Paint | | California | $2,500,000 | $705,632 |
| | Corporate Limo Service Profitable Est 30 Years | soquel | California | $599,000 | $228,249 |
| | Top Performing Napa Auto Care Repair Center | Sacramento Metro Area | California | $375,000 | $187,000 |
| | Established Fitness Center | | California | $249,000 | $112,804 |
| | FAST FOOD FRANCHISE IN BUSY LOCATION | San Jose | California | $125,000 | $0 |
| | Ergonomic Pen & Stylus Product with Patent! | | Nevada | $189,000 | $0 |
| | ITALIAN RESTAURANT - NETS $10K A MONTH | San Jose | California | $199,000 | $128,885 |
| | Education Enrichment Classes - Growing Niche | Greater Sacramento Area | California | $349,000 | $124,197 |
| | Full Service Profitable Flooring Business | Not Disclosed | California | $410,000 | $172,224 |
| | High Income Area Tailor & Alteration Shop | Northern California | California | $75,000 | $26,965 |
| | EDIBLE ARRANGEMENTS w/ LOW RENT | Southern San Jouaquin | California | $295,000 | $143,535 |
| | SF Natural Foods Store - Successful Sole Prop | Northern California | California | $150,000 | $109,796 |
| | Turn-key, Profitable Bike Shop in Great Location! | Northern California | California | $285,000 | $102,910 |
| | Retail Franchise, with $135,616 Adjusted Income | Santa Clara County | California | $195 | $135,616 |
| | Subscription I.T. Service | | California | $999,999 | $351,620 |
| | School for Mentally Disabled - Highly Profitable | Northern CA | California | $1,250,000 | $221,000 |
| | Coin Laundry and Real Estate for Sale | Roseville | California | $250,000 | $74,623 |
| | Water Store - Great Location | Santa Clara County | California | $75,000 | $0 |
| | Auto Center - Great Location & Low Rent | San Francisco | California | $115 | $0 |
| | Leading Hazardous Waste Disposal Business | | California | $315,000 | $128,423 |
| | Fast Food Franchise / Great Location | Northern California | California | $230,000 | $83,370 |
| | Busy Garden Maintenance & Installation Service | SAN JOSE | California | $800,000 | $485,871 |
| | Bubble Tea & Dessert Cafe, $100k SDE | Northern California | California | $149,000 | $29,005 |
| | Vending Business | Northern California | California | $99,000 | $0 |
| | RESTAURANT & BAR w/ LIVE ENTERTAINMENT | San Jose | California | $275,000 | $0 |
| | Spa - Master Franchise Opportunity for entire CA | SF Bay area | California | $2,850,000 | $0 |
| | Kid's Clothing Store in Rockridge $50k Down! | Northern California | California | $155,000 | $125,278 |
| | USA-Made Health, Beauty & Medical Product Exporter | Northern California | California | $600,000 | $143,776 |
| | Day Care School | Non disclosed | California | $1,700,000 | $111,000 |
| | Deli open 5 days a week | San Jose | California | $125,000 | $18,512 |
| | PROFITABLE HOME CLEANING BUSINESS | Santa Cruz County | California | $120,000 | $66,890 |
| | BUSY HAMBURGER SHOP - PRICE REDUCED | San Jose | California | $110,000 | $87,329 |
| | Landscape Gardening Business-Owner retiring! | San Francisco | California | $199,000 | $143,763 |
| | Wholesale Bakery Gluten free Products | Santa Clara | California | $175,000 | $0 |
| | Franchise Mexican Food - 75k SDE | Alameda | California | $129,000 | $75,042 |
| | Retail Tires & Service Franchise | SF Bay Area | California | $629,000 | $355,000 |
| | Full Service Accounting and Bookkeeping Services | Sacramento County | California | $385,000 | $268,062 |
| | LANDMARK SOUTH BAY NIGHTCLUB | Non-disclosed | California | $700,000 | $45,150 |
| | Auto Service Franchise | San Francisco | California | $295,000 | $153,999 |
| | South Bay Water Store | Santa Clara County | California | $75,000 | $0 |
| | ESTABLISHED DELI -- LONG LEASE | Santa Clara County | California | $130,000 | $54,726 |
| | Profitable Distributor of Industrial Equipment | Northern California | California | $1,000,000 | $436,920 |
| | 2 Franchise Maid Services | Bay Area | California | $0 | $0 |
| | Established Locksmith and Business Services | Sacramento Metro Area | California | $49,500 | $38,481 |
| | Stylists: Ready For Your Own Hair Salon? | | California | $45,000 | $0 |
| | Upscale San Francisco Salon Spa | | California | $69,000 | $57,983 |
| | Central SF Hair Salon / Spa | Northern California | California | $298,000 | $151,358 |
| | Profitable Garage Door Company w/ Commercial Accounts | Santa Clara | California | $419,000 | $189,066 |
| | COMMERCIAL LANDSCAPE MAINTENANCE - EAST BAY | Contra Costa | California | $199,000 | $126,224 |
| | EDIBLE ARRANGEMENTS - SACRAMENTO AREA | Non Disclosed | California | $110,000 | $44,487 |
| | Cup Cake / Macaroon Store | | California | $110,000 | $0 |
| | Gas Station with Mart - Downtown San Jose | San Jose | California | $1,550,000 | $0 |
| | Aiuto Repair Shop - San Jose | San Jose | California | $85,000 | $43,752 |
| | Profitable Ice Cream Shop in a Great Location | Roseville | California | $259,500 | $83,000 |
| | Highly Successful Private Investigation Company | | California | $688,000 | $234,558 |
| | Sandwich Franchise Shop - Busy Center | San Jose | California | $125,000 | $0 |
| | The Best Shot in the Bar | | California | $799,000 | $0 |
| | Auto Repair, Great Location, Great Facility | Not Disclosed | California | $99,000 | $0 |
| | Safety Sign Mfg Co., 50 Years in Business | Not Disclosed | California | $700,000 | $0 |
| | Profitable Pawn Shop | San Francisco | California | $2,000,000 | $475,000 |
| | Professional Window Cleaning Business | Davis | California | $79,000 | $67,193 |
| | Established North Bay Moving Company | | California | $175,000 | $107,496 |
| | High traffic waterfront are restaurant | Oakland | California | $185,000 | $0 |
| | Health and Wellness Franchise, over $220k SDE! | Northern California | California | $575,000 | $223,006 |
| | Rosville Franchise Pizza | Roseville | California | $99,000 | $52,974 |
| | Downtown Sacramento Digital Copy & Printing Shop | Sacramento | California | $154,500 | $0 |
| | Full Service Restaurant with Wine Component | | California | $195,000 | $136,177 |
| | High-End Quality Caterer (with $50K+ equipment) | | California | $590,000 | $76,177 |
| | 124K SF Well-Located Fresno Warehouse Parcel | | California | $4,888,888 | $0 |
| | Electrical Contracting | San Jose | California | $300,000 | $139,010 |
| | Profitable Auto Parts Business | Sacramento | California | $169,900 | $33,800 |
| | Florist / Gift Store | Marin County | California | $179,000 | $0 |
| | PROFITABLE WINDOW CLEANING - SBA FINANCING | non disclosed | California | $795,000 | $264,049 |
| | Passionate for Wine?Profitable Innovative Retailer | Northern California | California | $275,000 | $123,724 |
| | Home based profitable Appliance Repair and Service | Northern CA | California | $165,000 | $111,357 |
| | Auto Service Business-Cash Flow: 66K in 2016 | Northern California | California | $69,000 | $65,653 |
| | Affordable Price with $20,000 Inventory | East Bay of San Francisco Bay Area | California | $115,000 | $46 |
| | Carpet Cleaning Nets Over $90,000 Year! | Sacramento Metro Area | California | $99,000 | $92,980 |
| | Spa & Pool Product Mfg and Wholesale | Northern CA Foothills | California | $289,000 | $142,362 |
| | Parking Lot Sweeping Service | Not Disclosed | California | $300,000 | $0 |
| | Price Reduced! Profitable Bay Area Print Center | Sunnyvale | California | $89,000 | $86,620 |
| | Recycling Center with Real Property (4 Acre Land) | San Jose | California | $2,280,000 | $0 |
| | General Contractor and Engineering | | California | $225,000 | $115,915 |
| | Niche Service Business in the Bay Area | Not Disclosed | California | $950,000 | $0 |
| | Fast Food I-80 Visibility Drive-Thru | Not Disclosed | California | $280,000 | $0 |
| | B2B Commercial Printing Business in the North Bay | Not Disclosed | California | $495,000 | $0 |