Business To Buy
10,000 sq. ft Historic Restaurant with Event Space
El Dorado County, California
This restaurant & and event space is located in a historical building that was remodeled and converted to a restaurant. It features multiple dining rooms, an intimate bar, an outdoor stage for live music, and a beautifully landscaped outdoor dining spaces. The interior has a warm design that takes advantage of natural features including exposed stone walls, dark wood accents and furniture. The restaurant has a Beer & Wine license and is fully staffed. The space has a fully equipped kitchen set up to handle high volume production. There is an approx 12-14 ft. hood, and all the equipment you need for a true chef's kitchen. SELLER WILLING TO FINANCE!!!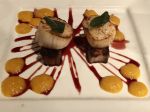 Financials

Price: $0
Gross Income: $668,950
Cash Flow: $0
FFE: $0
Inventory: $30,000
Real Estate Value: $0




About the Business

Office Reference ID: #SA10066
Year Established: 2011
Financing: 6% 36 Mos
Training: 4 Weeks, 20 Hours Per Week
Facilities: 10,000 sq. ft, seats up to 500 with an outdoor venue.
Competition:
Growth:

Business Listed By

Name:
Company: BTI Group / Business Team

Phone: 408-385-0412



The information in this listing has been provided by the business seller or representative stated above. BusinessToBuy.Net has no stake in the sale of this business, has not verified the accuracy, completeness, and assumes no responsibility for this advertisement. Read our Terms and Conditions for more information.
| | | | | | |
| --- | --- | --- | --- | --- | --- |
| Photo | Listing Title | City | State | Price | Cash Flow |
| | Full-service Auto Repair Shop $800K+ Revenue | San Francisco, San Francisco County | California | $299,000 | $0 |
| | This is a 5-Star-Rated Mobile Pet Grooming Opportunity! | San Francisco County | California | $225,000 | $109,942 |
| | $50,000 Price Decrease - Profitable Pack Ship Mail | No City | California | $350,000 | $0 |
| | B2B Business Furniture Distributor | undisclosed | Washington | $595,000 | $247,074 |
| | Profitable, Landmark Power Sport Dealership | Reno | Nevada | $5,475,000 | $1,881,355 |
| | Full Service Auto Repair located in a great area. | No city | California | $249,000 | $87,992 |
| | Profitable Commercial Cabinet Manufacturer | No city | California | $1,800,000 | $373,560 |
| | Champion Floors To Go, South Lake Tahoe | South Lake Tahoe | California | $200,000 | $115,324 |
| | Profitable Electrical Contracting Business | No city | California | $90,000 | $20,964 |
| | Autotech Auto Smog & Repair | Placerville | California | $124,000 | $93,996 |
| | 1.4M SDE, eCommerce Sales, SBA Qualified | No city | California | $0 | $1,471,094 |
| | Revenue increased in 2020 and 2021 Optical Products | No city | California | $2,500,000 | $391,864 |
| | Health and Medical Service Support Biz- Franchise | Undisclosed | California | $49,900 | $0 |
| | Established Auto Body Shop w/ Real Estate | San Joaquin County | California | $700,000 | $269,448 |
| | Acclaimed marine rigging and racing company | No city | California | $1,750,000 | $213,760 |
| | A Multicultural Greeting & Gift Card Company | Los Angeles, Los Angeles County | California | $300,000 | $0 |
| | Vintage Interior Parts For Classic Cars & Trucks | No city | California | $240,000 | $166,212 |
| | Iconic bar with food in center of downtown Eugene | Eugene | Oregon | $279,000 | $59,922 |
| | Bay Area's Dominant Process Server for Sale! | San Francisco County | California | $479,000 | $158,700 |
| | Ike's Love and Sandwiches Franchise | Undisclosed | Washington | $271,400 | $0 |
| | Cannabis Delivery Service Business | No city | California | $900,000 | $0 |
| | Water Spa on the Peninsula | Undisclosed | California | $700,000 | $139,443 |
| | Senior in-home adult care franchise | undisclosed | Oregon | $0 | $0 |
| | Franchise, Cleaning, Profitable, Established | Sacramento County | California | $100,000 | $51,201 |
| | Solo, Small Animal Clinic in Vibrant, Growing Area | Sacramento | California | $120,000 | $67,028 |
| | Home Remodeling Biz with 1st year sales of $600K+ | Undisclosed | Oregon | $179,000 | $170,763 |
| | Pre owned auto dealer in high traffic locale | Spokane | Washington | $399,000 | $272,362 |
| | Revenue increased in 2020 and 2021 | No city | California | $2,500,000 | $783,732 |
| | Commercial Interior Construction | No City | Washington | $0 | $5,075,941 |
| | Mexican Grill Franchise in upscale strip mall | No City | California | $299,000 | $3,213 |
| | Established Auto Body Shop w/RE | No city | California | $700,000 | $269,448 |
| | Price Improvement-Well Established Flower Shop | Undisclosed | Nevada | $72,000 | $32,967 |
| | Mailbox Shipping Service in San Jose | San Jose | California | $105,000 | $314 |
| | Popular trendy vegan restaurant. Motivated Seller! | No City | California | $299,000 | $0 |
| | Public Works/Commercial Electric & Construction Co | No city | California | $3,000,000 | $426,854 |
| | Real Estate Building for Sale | Monterey County | California | $598,000 | $0 |
| | Established Auto Body Shop with Real Estate | San Joaquin County | California | $700,000 | $269,448 |
| | Health and Medical Service Support Biz- Franchise | Silicon Valley | California | $49,900 | $0 |
| | Gilroy Metal Sales | Gilroy, Santa Clara County | California | $600,000 | $209,633 |
| | Senior Home Health Care with professional aide | No city | California | $300,000 | $79,759 |
| | Electric Construction Co with Government Contracts | Undisclosed | California | $3,000,000 | $2,342,150 |
| | Profitable Fireplace, HVAC & Plumbing Business | South Lake Tahoe | California | $350,000 | $211,446 |
| | Turn key tap house with full staff in prime locale | Eugene | Oregon | $199,000 | $63,121 |
| | Retail Floor Coverings | No City | California | $1,950,000 | $975,884 |
| | Profitable Auto Paint & Collision Shop | No city | California | $1,200,000 | $102,559 |
| | Absentee Tea & Dessert Shop in Fremont | Bay Area | California | $79,000 | $116,196 |
| | Silver Peak Restaurant and Brewery | Undisclosed | Nevada | $1,650,000 | $0 |
| | Profitable Sign Company with Real Estate | No City | California | $525,000 | $259,372 |
| | CNC machine manufacturer and Prototyping | Sunnyvale | California | $2,000,000 | $466,571 |
| | Auto Paint & Collision Shop – Profitable in 2020! | Bay Area | California | $1,200,000 | $102,559 |
| | Fast Authentic Greek Food Franchise | Undisclosed | Washington | $587,100 | $0 |
| | Retail Flooring Sales& Installation | No city | California | $1,950,000 | $589,738 |
| | Profitable Precision Metal Forming Business | Rohnert Park, Sonoma County | California | $650,000 | $266,270 |
| | Profitable Orthopedic and Pain Management Clinic | No city | California | $0 | $4,271,728 |
| | Long Established Sports Apparel Store | Undisclosed | California | $20,000 | $0 |
| | Online Motor Cycle Parts | Undisclosed | California | $325,000 | $89,775 |
| | TIP Printing in Truckee is For Sale! | Undisclosed | Nevada | $370,000 | $152,910 |
| | Retail Children's Clothing Franchise | No City | California | $399,900 | $130,228 |
| | Profitable Inspection Services Franchise | No City | California | $320,000 | $33,468 |
| | Taffers Tavern Food & Spirits Franchise | Undisclosed | Washington | $1,400,000 | $0 |
| | Unique Golf Club Solution - 3 clubs in 1 | undisclosed | California | $250,000 | $0 |
| | Bob and Edith's Diner Franchise | Undisclosed | Washington | $817,700 | $0 |
| | 2 Dental locations to grow or start your practice | San Joaquin County | California | $79,000 | $0 |
| | Canine Cantina Franchise | Undisclosed | Washington | $889,958 | $0 |
| | Bay Area Togo's Franchise | Undisclosed | California | $55,000 | $0 |
| | Newly Renovated Hair Nail Massage Salon Sunset SF | San Francisco, San Francisco County | California | $75,000 | $0 |
| | Established & Profitable House Cleaning Business | Not Disclosed | California | $174,000 | $91,000 |
| | Brand new preschool, at almost full capacity! | No city | California | $265,000 | $222,144 |
| | HVAC Contractor with Over $500K SDE! | No City | Idaho | $1,499,000 | $1,277,656 |
| | Curry Up Now Franchise | Undisclosed | Washington | $483,500 | $0 |
| | Established, profitable CNC Machine Shop - OC | No City | California | $1,400,000 | $510,637 |
| | Land Developer, Panel Mfg, Home Builder | No city | California | $1,246,000 | $0 |
| | LUXURIOUS WATER SPA ON THE PENINSULA | Not disclosed | California | $700,000 | $139,443 |
| | South Bay Water Store | Bay Area | California | $75,000 | $0 |
| | Truck Yard Real Estate - Prime | Sacramento County | California | $2,200,000 | $0 |
| | 5-Star-Rated Mobile Pet Grooming Opportunity! | Undiscloseed | California | $225,000 | $109,942 |
| | CCB painting contractor w/$120k PPP Forgiveness | Lane County | Oregon | $473,000 | $25,808 |
| | Cute & comfy womens clothing store on the coast | No City | Oregon | $19,000 | $21,108 |
| | HVAC Contractor - Over 500K SDE | Blaine County | Idaho | $2,000,000 | $1,381,201 |
| | $200K Earnings in 2020 Available at 1.5x Multiple! | San Francisco County | California | $309,000 | $196,661 |
| | $200K Earnings and Climbing - Fire Escape Inspection Services | San Francisco County | California | $309,000 | $196,661 |
| | This is a fully built out gym for sale | Emeryville | California | $199,000 | $0 |
| | B2B Moving Service | Hayward | California | $375,000 | $199,193 |
| | Bay Area Togo's Franchise | San Jose | California | $55,000 | $0 |
| | Convenience Store w/Gas on Main Street-Northern CA | No city | California | $595,000 | $364,166 |
| | Profitable, Established Electrical Contractor | Placerville, El Dorado County | California | $399,000 | $298,882 |
| | New touring / marketing business with assets | Undisclosed | Oregon | $99,000 | $0 |
| | CNC machine manufacturer and Prototyping service | Sunnyvale | California | $2,000,000 | $591,929 |
| | Essential Packaging Supply Business For Sale | No city | California | $600,000 | $184,131 |
| | Lovely and profitable West-side nail salon | Undisclosed | California | $49,999 | $73,120 |
| | Successful, Turnkey, Destination Day Spa | El Dorado County | California | $170,000 | $36,361 |
| | PROFITABLE Turn-Key Beautiful Salon and Spa! | No City | California | $199,000 | $42,778 |
| | 10,000 sq. ft Historic Restaurant with Event Space | El Dorado County | California | $0 | $0 |
| | SBT-0704: A Covid-19 Therapeutic Drug Candidate | No City | New York | $0 | $0 |
| | Reputable and Profitable Auto Repair Shop | Undisclosed | Nevada | $145,000 | $86,025 |
| | Off-Road Accessories-Sales & Installation | No City | Washington | $990,000 | $482,844 |
| | Licensed Locksmith and Safe Sales with building | Medford | Oregon | $245,000 | $87,503 |
| | Cozy and Cute Coffee House | Undisclosed | Nevada | $120,000 | $35,275 |
| | Southern Biscuits and Chicken Franchise | Undisclosed | Oregon | $0 | $0 |
| | Electronic Game Trader Franchise -4% royalty fee | Undisclosed | Washington | $0 | $0 |
| | Shop Floor with Office Space and Equipment | Undisclosed | California | $25,000 | $0 |
| | Pet Supply Store | San Francisco Bay Area | California | $40,000 | $120,059 |
| | Off-Road Accessories-Sales & Installation | Seattle Metro Area | Washington | $850,000 | $309,188 |
| | Fully built out gym for sale | Emeryville | California | $299,000 | $0 |
| | 27+ year charming coastal auto/tire repair shop. | Undisclosed | California | $1,000,000 | $354,771 |
| | Wolfnights Gourmet Wrap Franchise | Undisclosed | Washington | $600,000 | $0 |
| | Well Established Freight Trucking Company | Los Angeles County | California | $1,100,000 | $225,154 |
| | Profitable Flooring Store 35 hr/wk. No Weekends! | No City | California | $525,000 | $353,208 |
| | Veterinary Clinic & Pet Hospital | No City | Washington | $725,000 | $386,856 |
| | Profitable Digital Printing Supplies & Services | Northern California | California | $799,000 | $316,083 |
| | Mfg, Health Care Products, Real Estate Available | No city | California | $110,000 | $0 |
| | Established Geotechnical Engineering Company | undisclosed | California | $2,000,000 | $421,713 |
| | Auto Repair Full Services $800K+ Revenue | San Francisco | California | $299,000 | $0 |
| | Commercial Printing Company established in 1907 | No city | California | $200,000 | $0 |
| | Shop Floor with Equipment and Office Space | Undisclosed | California | $25,000 | $0 |
| | Stone Restoration Business - Not effected by Covid | Undisclosed | California | $590,000 | $251,327 |
| | Retail wig shop in Southern Oregon | Grants Pass | Oregon | $29,950 | $0 |
| | Stone Care Contractor. Over $2M SDE! | No city | California | $5,900,000 | $1,976,522 |
| | High End Jewelry Boutique, 2MM+ Included Inventor | No city | California | $5,250,000 | $1,253,056 |
| | Molly Maid Franchise, Great Territory, Huge Upside | No City | California | $150,000 | $0 |
| | Mobile Appliance Repair that comes to you | Undisclosed | California | $119,000 | $64,218 |
| | Profitable Sign Company with Real Estate | No city | California | $499,000 | $140,412 |
| | 40yr plus Profitable Successful Vegetarian Restaurant | Central Coast | California | $600,000 | $0 |
| | RESIDENTIAL & COMMERCIAL GLASS SERVICES | No city | California | $200,000 | $96,779 |
| | Event Solution Premier Service Provider | San Francisco Bay Area | California | $275,000 | $264,371 |
| | Little Caesar Pizza Restaurant | Yolo County | California | $120,000 | $75,497 |
| | The Halal Guys Franchise | Eugene | Oregon | $315,600 | $0 |
| | Profitable High End Hair Salon in Busy Financial District | Undisclosed | California | $350,000 | $0 |
| | Very Profitable Kitchen Remodeling Franchise | Undisclosed | Oregon | $179,000 | $192,014 |
| | Brooklyn Dumpling Shop Franchise with Automat | Undisclosed | Washington | $459,000 | $0 |
| | Retailer for Flooring Goods, $100K of invent. incl | Sacramento County | California | $79,000 | $98,142 |
| | Tile & Stone Importer, Retailer & Wholesaler | Undisclosed | California | $1,775,000 | $231,266 |
| | CNC machine manufacturer and Prototyping service | Sunnyvale, Santa Clara County | California | $2,000,000 | $591,929 |
| | Electronic Game Trader Franchise -4% royalty fee | Undisclosed | Washington | $0 | $0 |
| | Greek Express Franchise | Undisclosed | Oregon | $0 | $0 |
| | Exclusive winery, vineyard and wine club | Undisclosed | Oregon | $6,600,000 | $49,348 |
| | Well Established Electrical Contractor | No city | California | $699,900 | $348,661 |
| | High End Jewelry Boutique, 2MM+ Included Inventory | San Mateo County | California | $5,250,000 | $1,253,056 |
| | Retail Sign Sales and Install | Sacramento | California | $550,000 | $233,787 |
| | Laundromat, Dry Cleaner & Water Store in East Bay | Fremont | California | $159,000 | $0 |
| | Dry Clean Plant in Fremont | Fremont | California | $49,000 | $0 |
| | Profitable and Central Massage and Spa | Undisclosed | California | $125,000 | $106,739 |
| | Live the Island Life & Give the Gift of Flowers! | No city | Washington | $175,000 | $44,620 |
| | $49,000 Down for High End Salon | San Francisco | California | $249,000 | $161,375 |
| | Auto Repair East Bay | Concord | California | $534,000 | $187,190 |
| | Highly profitable kitchen design & assembly business | No City | California | $0 | $1,641,178 |
| | Absentee Run Coin-Op Laundry In SF | San Francisco | California | $148,000 | $2,628 |
| | Castagnola's Legendary Fisherman's Wharf Restaurant | San Francisco County | California | $0 | $1,746,922 |
| | Established Jewelry and Repair Store In Upscale Area | San Francisco, San Francisco County | California | $199,000 | $19,255 |
| | Restaurant with Banquet Hall, East Bay | Undisclosed | California | $299,000 | $0 |
| | Profitable South Bay Auto Care Franchise | No City | California | $315,000 | $74,138 |
| | High-End Yoga and Pilate Studio | San Francisco Bay Area | California | $65,000 | $0 |
| | Dry Cleaning Agency plus Wet Cleaning Plant | No City | California | $69,999 | $10,909 |
| | Classic Italian Restaurant with Wood Fired Pizza | Springfield, Lane County | Oregon | $100,000 | $37,837 |
| | Absentee Owner Run Building Maintenance | Bellingham, Whatcom County | Washington | $125,000 | $17,023 |
| | ABC Type 20 off-Sale Beer/Wine License San Benito | No City | California | $17,000 | $0 |
| | Slapfish Modern Seafood Shack | No City | Washington | $0 | $0 |
| | Profitable Fishing Weight Manufacturing Business | No City | California | $227,000 | $65,416 |
| | Retail Floor Coverings | No city | California | $1,950,000 | $975,885 |
| | Electrical Contractor $1.2m contracts @20% in 2021 | Roseburg, Josephine County | Oregon | $847,000 | $393,386 |
| | Digital Printing Supplies & Services | Oakland | California | $799,000 | $346,083 |