Business To Buy
Long-standing Home and Commercial Paint Company
Kansas City, Missouri
Home/commercial decor and designs servicing individual homes and developers. The business supplies a variety of window fixtures, flooring, carpet, and paint for any size job. Paint can be mixed in house to meet any customers' needs.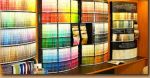 Financials

Price: $279,500
Gross Income: $248,405
Cash Flow: $59,256
FFE: $29,800
Inventory: $0
Real Estate Value: $199,500




About the Business

Office Reference ID: #12-167
Year Established: 1972
Financing:
Training: Owners are willing to stay on to help transition the buyer into the business.
Facilities: This business is located in a suburb of Kansas City.
Competition: Big box paint distributors are the main competition but they often lack the ability for personal hands on service that many home owners want.
Growth: Large room for growth in design aspect of the business. There is a need for individual (one-on-one) help to fully redesign homes.

Business Listed By

Name: Roy Huffman
Company: First National Business Corporation

Phone: (866) 800-0990



The information in this listing has been provided by the business seller or representative stated above. BusinessToBuy.Net has no stake in the sale of this business, has not verified the accuracy, completeness, and assumes no responsibility for this advertisement. Read our Terms and Conditions for more information.
Business Listings by: Roy Huffman
| | | | | | |
| --- | --- | --- | --- | --- | --- |
| Photo | Listing Title | City | State | Price | Cash Flow |
| | Senior Care & Accommodation Construction Remodeling | Wichita | Kansas | $39,900 | $0 |
| | Senior Care & Accommodation Construction Remodeling | Kansas City | Kansas | $39,900 | $0 |
| | Gas Station, Convenience Store, Auto Repair Shop All-In-One for Sale | Kansas City | Kansas | $850,000 | $127,549 |
| | Well Established Auto Body Repair Shop | Not Disclosed | Wisconsin | $1,200,000 | $181,000 |
| | SERVICE BUSINESS: Glass Repair: | Oklahoma City | Oklahoma | $156,000 | $73,806 |
| | Security Business | Not Disclosed | South Carolina | $105,000 | $63,852 |
| | Senior Care & Accommodation Construction Remodeling | Philadelphia | Pennsylvania | $0 | $0 |
| | SBA Pre-Qualified Highly Profitable Commercial Glass and Door Company | Undisclosed | Florida | $889,000 | $276,507 |
| | BUSINESS BROKERAGE FRANCHISE - #801 | Wichita | Kansas | $50,000 | $0 |
| | RESTAURANT: Mexican | Oklahoma City | Oklahoma | $275,000 | $54,208 |
| | BUSINESS BROKERAGE FRANCHISE - #805 | Evansville | Indiana | $50,000 | $0 |
| | Recycling Center | Undisclosed | Oklahoma | $990,000 | $156,889 |
| | Senior Care & Accommodation Construction Remodeling | Topeka | Kansas | $39,900 | $0 |
| | Senior Care & Accommodation Construction Remodeling | Boston | Massachusetts | $39,900 | $0 |
| | Thriving Small-Midsize Hardware/Lumber Yard in Small Community | Lancaster County | Pennsylvania | $3,000,000 | $258,000 |
| | 11 Year Old Aquaculture Business in Florida | Not Disclosed | Florida | $1,525,000 | $255,000 |
| | Leading Tutoring Franchise in the Nation | Omaha | Nebraska | $100,000 | $0 |
| | Leading Tutoring Franchise in the Nation | Salt Lake City | Utah | $100,000 | $0 |
| | Profitable Non-emergency Medical Transport Business for Sale | Northern | Ohio | $374,900 | $82,000 |
| | Motorcyle Dealership No. Ca. | No CA | California | $599,000 | $135,000 |
| | TRAVEL - #9534 | Alexandria | Virginia | $40,000 | $0 |
| | Thriving Full-service Video Production Company for Sale | Not Disclosed | Oklahoma | $800,000 | $218,578 |
| | Senior Care & Accommodation Construction Remodeling | Portland | Oregon | $39,900 | $0 |
| | Senior Care & Accommodation Construction Remodeling | Pittsburgh | Pennsylvania | $39,900 | $0 |
| | Senior Care & Accommodation Construction Remodeling | Fayetteville | Arkansas | $39,900 | $0 |
| | Senior Care & Accommodation Construction Remodeling | Denver | Colorado | $39,900 | $0 |
| | BUSINESS BROKERAGE FRANCHISE - #803 | Denver | Colorado | $50,000 | $0 |
| | BUSINESS BROKERAGE FRANCHISE - #804 | Chicago | Illinois | $50,000 | $0 |
| | Profitable Advertising Business for Sale in Missouri | St. Louis | Missouri | $270,000 | $110,000 |
| | AUTOMOTIVE: Auto Service Center - #6902 | Wilmington | Delaware | $200,000 | $0 |
| | BUSINESS BROKERAGE FRANCHISE - #802 | Brimingham | Alabama | $50,000 | $0 |
| | AUTOMOTIVE: Auto Service Center - #6879 | Newark | Delaware | $250,000 | $0 |
| | AUTOMOTIVE: Auto Service Center - #6869 | Gainsville | Florida | $150,000 | $0 |
| | AUTOMOTIVE: Auto Service Center - #6876 | Bridgeport | Connecticut | $165,000 | $0 |
| | AUTOMOTIVE: Auto Service Center - #6877 | Fairfield | Connecticut | $325,000 | $0 |
| | AUTOMOTIVE: Auto Service Center - #6878 | Hamilton Township | New Jersey | $225,000 | $0 |
| | AUTOMOTIVE: Auto Service Center - #6868 | Delray Beach | Florida | $150,000 | $0 |
| | AUTOMOTIVE: Auto Service Center - #6872 | Port Charlotte | Florida | $250,000 | $0 |
| | AUTOMOTIVE: Auto Service Center - #6865 | Thornton | Colorado | $400,000 | $0 |
| | AUTOMOTIVE: Auto Service Center - #6873 | St. Petersburg | Florida | $525,000 | $0 |
| | AUTOMOTIVE: Auto Service Center - #6866 | Clearwater | Florida | $150,000 | $0 |
| | AUTOMOTIVE: Auto Service Center - #6862 | Arvada | Colorado | $1,665,000 | $0 |
| | AUTOMOTIVE: Auto Service Center - #6863 | Longmont | Colorado | $575,000 | $0 |
| | AUTOMOTIVE: Auto Service Center - #6864 | Thornton | Colorado | $215,000 | $0 |
| | AUTOMOTIVE: Auto Service Center - #6870 | Gainesville | Florida | $350,000 | $0 |
| | AUTOMOTIVE: Auto Service Center - #6883 | Sarasota | Florida | $145,000 | $0 |
| | AUTOMOTIVE: Auto Service Center - #6882 | Philadelphia | Pennsylvania | $225,000 | $0 |
| | AUTOMOTIVE: Auto Service Center - #6881 | Philadelphia | Pennsylvania | $325,000 | $0 |
| | AUTOMOTIVE: Auto Service Center - #6880 | Paramus | New Jersey | $800,000 | $0 |
| | AUTOMOTIVE: Auto Service Center - #6888 | Temple Terrace | Florida | $350,000 | $0 |
| | AUTOMOTIVE: Auto Service Center - #6887 | Tampa | Florida | $150,000 | $0 |
| | AUTOMOTIVE: Auto Service Center - #6886 | Tampa | Florida | $150,000 | $0 |
| | AUTOMOTIVE: Auto Service Center - #6885 | Tampa | Florida | $300,000 | $0 |
| | AUTOMOTIVE: Auto Service Center - #6884 | Sarasota | Florida | $145,000 | $0 |
| | AUTOMOTIVE: Auto Service Center - #6892 | Westminster | Colorado | $165,000 | $0 |
| | AUTOMOTIVE: Auto Service Center - #6891 | West Chester | Pennsylvania | $650,000 | $0 |
| | AUTOMOTIVE: Auto Service Center - #6890 | Trenton | New Jersey | $375,000 | $0 |
| | AUTOMOTIVE: Auto Service Center - #6889 | Thorndale | Pennsylvania | $180,000 | $0 |
| | AUTOMOTIVE: Auto Service Center - #6894 | Venice | Florida | $145,000 | $0 |
| | AUTOMOTIVE: Auto Service Center - #6893 | Zephyrhills | Florida | $145,000 | $0 |
| | BUSINESS BROKERAGE FRANCHISE - #806 | Indianapolis | Indiana | $50,000 | $0 |
| | RESTAURANT - #6855 | Oklahoma City | Oklahoma | $200,000 | $79,991 |
| | Sign Company | Oklahoma City | Oklahoma | $260,000 | $0 |
| | AUTOMOTIVE: AUTO REPAIR - #6853 | Undisclosed | Texas | $475,000 | $204,680 |
| | AUTOMOTIVE: REPAIR CENTER - #6851 | Undisclosed | Louisiana | $250,000 | $110,011 |
| | AUTOMOTIVE: REPAIR CENTER - #6850 | Undisclosed | Louisiana | $300,000 | $70,128 |
| | AUTOMOTIVE: REPAIR CENTER - #6849 | Undisclosed | Louisiana | $700,000 | $81,990 |
| | Oklahoma Medical Supply Company | Not Disclosed | Oklahoma | $625,000 | $182,709 |
| | AUTOMOTIVE: Transmission | Moore | Oklahoma | $99,000 | $50,000 |
| | Real Estate for Sale in Joplin | Joplin | Missouri | $240,000 | $0 |
| | Restaurant: Sports Bar | Columbia | South Carolina | $45,000 | $393 |
| | Floor Covering and Carpet Retail Outlet for Sale in Ohio | Northern | Ohio | $149,000 | $0 |
| | Restaurant or Repurpose Opportunity on Major Highway | Independence | Missouri | $495,000 | $0 |
| | BUSINESS BROKERAGE FRANCHISE - #807 | Lexington | Kentucky | $50,000 | $0 |
| | BUSINESS BROKERAGE FRANCHISE - #808 | Louisville | Kentucky | $50,000 | $0 |
| | BUSINESS BROKERAGE FRANCHISE - #809 | Columbia | Missouri | $50,000 | $0 |
| | BUSINESS BROKERAGE FRANCHISE - #810 | Memphis | Tennessee | $50,000 | $0 |
| | BUSINESS BROKERAGE FRANCHISE - #811 | Nashville | Tennessee | $50,000 | $0 |
| | Upscale, Top of the Line, Home Furnishings Business for Sale | Oklahoma City | Oklahoma | $250,000 | $159,243 |
| | Long-standing Premium Salvage Yard for Sale | Not Disclosed | Missouri | $3,000,000 | $46,727 |
| | Senior Care & Accommodation Construction Remodeling | Fargo | North Dakota | $39,900 | $0 |
| | Solar Products Distributor Dealership and Solar Energy | Oklahoma City | Oklahoma | $600,000 | $186,952 |
| | Event Center and Office Building for Sale | Oklahoma City | Oklahoma | $1,950,000 | $0 |
| | Extremely Profitable Medical Supply Company For Sale | Oklahoma City | Oklahoma | $2,525,000 | $367,258 |
| | Established Power Sports Dealership | Not Disclosed | Missouri | $495,000 | $197,670 |
| | Liquor Store with a Significantly Large Inventory | Not Disclosed | Missouri | $325,000 | $0 |
| | Extremely Profitable Auto Repair Center For Sale | Not Disclosed | Missouri | $1,395,000 | $307,348 |
| | SBA Pre-qualified Dynamic Internet Based Limousine Service For Sale | Not Disclosed | Florida | $1,200,000 | $430,567 |
| | High Quality Countertop Manufacturing Company | Drexel | Missouri | $259,000 | $30,780 |
| | Long-standing Turnkey Liquor Store for Sale | Merriam | Kansas | $43,500 | $11,621 |
| | Senior Care & Accommodation Construction Remodeling | St Louis | Missouri | $39,900 | $0 |
| | Highly Profitable Roofing Contractor in Business Over 40 Years | Not Disclosed | Missouri | $1,950,000 | $297,000 |
| | SBA Pre-approved – Highly Visible & Profitable Re-sale Restaurant Franchise | Undisclosed | Florida | $3,500,000 | $746,195 |
| | Two Quick Lube Stores For Sale | Not Disclosed | Tennessee | $1,200,000 | $0 |
| | In-Home Non-Medical Care Franchise | Atlanta | Georgia | $55,000 | $0 |
| | Outstanding Machine Shop with Real Estate | Jackson County | Missouri | $1,420,000 | $169,999 |
| | Nationwide Wireless Service and Products | Not Disclosed | Missouri | $350,000 | $97,973 |
| | Digital Print Shop for Sale - New, Lower Price | Northern | Ohio | $224,900 | $103,000 |
| | Senior Care & Accommodation Construction Remodeling | Madison | Wisconsin | $39,900 | $0 |
| | Senior Care & Accommodation Construction Remodeling | Milwaukee | Wisconsin | $39,900 | $0 |
| | Car Advertising/Listing Website with Registered Trademarks | Kansas City | Missouri | $100,000 | $0 |
| | Restaurant with Real Estate | Huron County | Ohio | $185,000 | $68,000 |
| | Fabulous Five Luxurious Bedroom Bed & Breakfast | Seymour | Missouri | $289,000 | $0 |
| | Reputable & Profitable Medical Transport Company for Sale | Not Disclosed | Florida | $989,000 | $385,111 |
| | Senior Care & Accommodation Construction Remodeling | Colorado Springs | Colorado | $39,900 | $0 |
| | Senior Care & Accommodation Construction Remodeling | Boise | Idaho | $39,900 | $0 |
| | In-Home Non-Medical Care Franchise | Albuquerque | New Mexico | $55,000 | $0 |
| | In-Home Non-Medical Care Franchise | San Antonio | Texas | $55,000 | $0 |
| | In-Home Non-Medical Care Franchise | St Louis | Missouri | $55,000 | $0 |
| | In-Home Non-Medical Care Franchise | Pittsburg | Pennsylvania | $55,000 | $0 |
| | Profitable Audio/Visual Installation Company for Sale | Kansas City | Missouri | $1,049,000 | $223,122 |
| | Profitable Cell Phone Repair Business | Not Disclosed | Florida | $140,000 | $95,263 |
| | Price Reduced - Well-established Auto Body Repair Shop | Not Disclosed | Florida | $175,000 | $0 |
| | Major Franchise Lawn Care in Oklahoma | Oklahoma City | Oklahoma | $59,000 | $13,096 |
| | Home Medical Equipment Supply Company | Not Disclosed | Oklahoma | $2,000,000 | $637,677 |
| | Fine Dining Italian Restaurant with Real Estate | Kansas City | Missouri | $409,000 | $61,049 |
| | Senior Care & Accommodation Construction Remodeling | Jackson | Mississippi | $39,900 | $0 |
| | Superior In-home Nursing Franchise Resale | Springfield | Missouri | $95,000 | $0 |
| | Custom Window Treatment, Design & Installation Company for Sale | Southern | Florida | $160,000 | $78,676 |
| | Well Established Lawn Care Company | Kansas City | Missouri | $227,400 | $69,695 |
| | Carpet and Flooring Store For Sale | North Central | Ohio | $359,000 | $105,000 |
| | Long-standing Mexican Restaurant for Sale | Kansas City | Missouri | $112,000 | $64,136 |
| | High End Used Car and Truck Dealership | Not Disclosed | South Carolina | $3,990,000 | $648,575 |
| | In-Home Non-Medical Care Franchise | Philadelphia | Pennsylvania | $55,000 | $0 |
| | In-Home Non-Medical Care Franchise | Bay Area | California | $55,000 | $0 |
| | In-Home Non-Medical Care Franchise | Orlando | Florida | $55,000 | $0 |
| | In-Home Non-Medical Care Franchise | Corpus Christi | Texas | $55,000 | $0 |
| | Mobile Food Concession Business for Sale | Springfield | Missouri | $145,000 | $34,136 |
| | Upscale Hair Salon in a Great Location for Sale | Not Discloused | Florida | $590,000 | $235,776 |
| | Profitable Franchised Sub Shop for Sale | St. Louis | Missouri | $350,000 | $108,893 |
| | Cutting Edge Software & IT Development Company for Sale | Undisclosed | Florida | $75,000 | $60,234 |
| | High Quality Countertop Manufacturer For Sale | Drexel | Missouri | $49,000 | $30,780 |
| | Long-standing Home and Commercial Paint Company | Kansas City | Missouri | $279,500 | $59,256 |
| | Convenience Store with Gas & Liquor Store for Sale | Lawrence | Kansas | $450,000 | $0 |
| | Thriving Restaurant in Southwest Missouri with Real Estate | Southwest | Missouri | $231,000 | $52,564 |
| | Join Forces with the Largest Tire Store Franchise | Santa Clara | California | $0 | $0 |
| | Senior Care & Accommodation Construction Remodeling | Albuquerque | New Mexico | $39,900 | $0 |
| | Leading Tutoring Franchise in the Nation | Philadelphia | Pennsylvania | $100,000 | $0 |
| | Leading Tutoring Franchise in the Nation | Denver | Colorado | $100,000 | $0 |
| | Leading Tutoring Franchise in the Nation | Memphis | Tennessee | $100,000 | $0 |
| | Leading Tutoring Franchise in the Nation | Minneapolis | Minnesota | $100,000 | $0 |
| | Join Forces with the Largest Tire Store Franchise | San Diego County | California | $0 | $0 |
| | Join Forces with the Largest Tire Store Franchise | San Diego | California | $0 | $0 |
| | Join Forces with the Largest Tire Store Franchise | Carmichael | California | $0 | $0 |
| | Senior Care & Accommodation Construction Remodeling | Las Vegas | Nevada | $39,900 | $0 |
| | Powersports Dealership in Missouri | Not Disclosed | Missouri | $275,000 | $75,000 |
| | National Franchised Fitness Center | Oklahoma City | Oklahoma | $175,000 | $31,141 |
| | Fantastic RV Park for Sale | Branson | Missouri | $875,000 | $66,722 |
| | Liquor Store in Great Location For Sale | Oklahoma City | Oklahoma | $80,000 | $26,409 |
| | Well Established Online Retailer | Not Disclosed | Missouri | $259,000 | $77,000 |
| | Leading Tutoring Franchise in the Nation | Portland | Oregon | $100,000 | $0 |
| | Leading Tutoring Franchise in the Nation | San Antonio | Texas | $100,000 | $0 |
| | Automotive Breath Alcohol Interlock Device Installation Business for Sale | Oklahoma City | Oklahoma | $2,500,000 | $548,328 |
| | Profitable Outpatient Behavioral Health Practice | St Louis | Missouri | $0 | $102,681 |
| | Profitable Chiropractic Clinic in Metro St Louis | St Louis | Missouri | $160,000 | $15,500 |
| | High Traffic Convenience Store with Gas for Sale | Mission | Kansas | $330,000 | $174,668 |
| | Specialized Trade Show Promotion Company for Sale | Kansas City | Missouri | $130,000 | $29,000 |
| | Senior Care & Accommodation Construction Remodeling | Billings | Montana | $39,900 | $0 |
| | Profitable General Contractor & Construction Management Company for Sale | Kansas City | Missouri | $600,000 | $262,389 |
| | In-Home Non-Medical Care Franchise | Tampa | Florida | $55,000 | $0 |
| | Very Profitable, High-quality Custom Seat Cover Manufacturer for Sale | Not Disclosed | Florida | $689,000 | $225,559 |
| | Thriving & Profitable Commercial/Residential Roofing Company For Sale | Not Disclosed | Florida | $649,000 | $213,723 |
| | Established Used Car & RV Lot For Sale | Independence | Missouri | $170,000 | $0 |
| | Unique German Restaurant in Downtown Area | Independence | Missouri | $542,000 | $64,769 |
| | Hardware Store Established Over 100 Years Ago | Clayton County | Iowa | $643,000 | $0 |
| | Well Stocked Full Service Hardware Store | Lafayette | New York | $900,000 | $116,000 |
| | High Quality Flag & Banner Installation Company | Oklahoma City | Oklahoma | $366,000 | $128,328 |
| | Picturesque Winery Nestled Outside of St Louis | St Clair County | Illinois | $1,500,000 | $0 |
| | Senior Care & Accommodation Construction Remodeling | Providence | Rhode Island | $39,900 | $0 |
| | Senior Care & Accommodation Construction Remodeling | Sante Fe | New Mexico | $39,900 | $0 |
| | Thriving Landscaping and Retail Garden Center | Not Disclosed | South Carolina | $750,000 | $186,650 |
| | Leading Tutoring Franchise in the Nation | Kansas City | Missouri | $100,000 | $0 |
| | Leading Tutoring Franchise in the Nation | Orlando | Florida | $100,000 | $0 |
| | Highly Profitable Western Wear Store for Sale | Not Disclosed | Missouri | $1,074,000 | $219,021 |
| | Orbisonia Hardware Store Nestled in the Mountains of Pennsylvania | Orbisonia | Pennsylvania | $890,000 | $94,702 |
| | It Ain't Just Chicken - Restaurant | Not Disclosed | Missouri | $170,000 | $0 |
| | Leading Auto Repair Franchise | Chula Vista | California | $0 | $0 |
| | Established, Profitable Fitness Center in College Town | Undisclosed | Kansas | $698,000 | $270,908 |
| | Senior Care & Accommodation Construction Remodeling | Little Rock | Arkansas | $39,900 | $0 |
| | Manufacturer and Building Material and Hardware Retailer | Not Disclosed | ---North East | $7,550,000 | $931,841 |
| | Drive-Thru and Carryout Store with Real Estate | Northern | Ohio | $348,700 | $0 |
| | Senior Care & Accommodation Construction Remodeling | Springfield | Missouri | $39,900 | $0 |
| | Senior Care & Accommodation Construction Remodeling | Jefferson City | Missouri | $39,900 | $0 |
| | Well-established Chiropractic Clinic For Sale | Oklahoma City | Oklahoma | $900,000 | $248,007 |
| | Reputable Feed Store in Southern Missouri | Undisclosed | Missouri | $580,000 | $130,628 |
| | Outstanding Service = Loyal Customers = Profitable Full Service Truck Repair Shop | Chickasha | Oklahoma | $460,000 | $162,684 |
| | Senior Care & Accommodation Construction Remodeling | Trenton | New Jersey | $39,900 | $0 |
| | Well Established, High Quality Tool & Die Company | Lake Ozark | Missouri | $77,200 | $33,327 |
| | Leading Auto Repair Franchise | Oceanside | California | $0 | $0 |
| | Leading Auto Repair Franchise | Orem | Utah | $0 | $0 |
| | Leading Auto Repair Franchise | Logan | Utah | $0 | $0 |
| | Leading Auto Repair Franchise | Ogden | Utah | $0 | $0 |
| | Major Brand of Medical Equipment | Oklahoma City | Oklahoma | $425,000 | $187,514 |